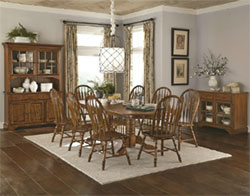 Seeking a whole new look for your room, but you don't want to completely redesign the entire space or spend a fortune on new furnishings? Try rearranging your furniture, adding new accessories, and applying a fresh coat of paint.
Fenker's Furniture has a wide variety of accessories and home accents available for every room décor. Combined with moving furniture around in a room, the addition of lamps, clocks, vases, pictures and mirrors can give a room a whole new look – and with typically minimal expense.
Did you know that repainting a room is one of the most cost-effective ways to give a room a fresh look? If you're handy with a brush, you can make the walls of your room sing again! Visit Sherwin-Williams online for some great design and decorating tips.
Of course, the Fenker's design staff is always here to help you as well. With years of design experience, we can help coordinate your room. From assisting with the selection of fabric color and texture, to finding accompanying tables and coordinating accessories, we can help give your room a distinctively designer look.
Wherever you may be – LaPorte County (including Michigan City), Porter County (including Chesterton, Porter and Valparaiso), and throughout the communities of Harbor Country, we are just minutes from you – and just a phone call or e-mail away! We are here to help – just ask us!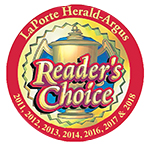 "The biggest benefit is the individual attention given to me as a customer (client). Also, I know that I can purchase quality furniture which will last for years. If there would ever be a problem, Fenkers will be there to take care of it. I feel confident in purchasing any item from Fenkers."