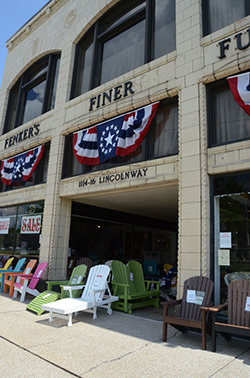 Fenker's Furniture is located in the heart of LaPorte County, in beautiful downtown LaPorte, Indiana. We are just minutes from our friends in Michigan City, Chesterton, Porter, Valparaiso (and elsewhere in Porter County), and from the communities of Harbor Country.
We feature great prices on top names such as La-Z-Boy and Beautyrest. Whether you are shopping for mattresses, bedroom furniture, living room furniture, barstools or clocks, Fenker's has what you are looking for at great prices. Hope to see you soon!
Fenker's Furniture
1114 Lincolnway
LaPorte, IN 46350
Phone: 219-362-3538
E-mail:fenkers@fenkersfurniture.com
Hours of Operation:
WE ARE BACK TO OUR REGULAR HOURS
Monday           8:30am – 7:00pm
Tuesday          8:30am – 5:30pm
Wednesday     8:30am – 5:30pm
Thursday         8:30am – 5:30pm
Friday              8:30am – 7:00pm
Saturday          8:30am – 5:00pm
Sunday            CLOSED
If you are uncomfortable shopping in our store during our REGULAR HOURS you can call to make an appointment at 219-362-3538. Or you can email us at fenkers@fenkersfurniture.com for a price quote.
Our employees are practicing COVID19 procedures. We have hand sanitizer, face masks and practice social distancing.

For extended financing options, please click here.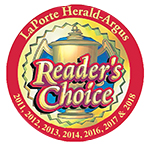 "The biggest benefit is the individual attention given to me as a customer (client). Also, I know that I can purchase quality furniture which will last for years. If there would ever be a problem, Fenkers will be there to take care of it. I feel confident in purchasing any item from Fenkers."